Chapter News
           2023 Certfication Award
         Alen Keri, Concrete Ontario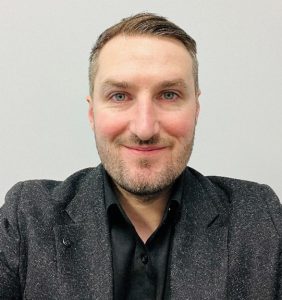 The ACI Certification Award was established
in 2004 to recognize individuals and organizations
who have made notable contributions to the
 advancement of ACI Certification
ACI Daniel W. Falconer Memorial Fellowship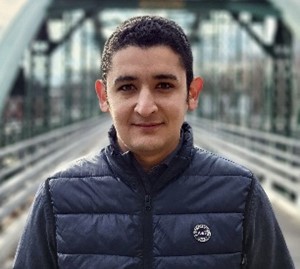 Ziad Elaghoury is pursuing his doctoral studies at the University of Western Ontario (UWO), London, ON, Canada, under the supervision of F.M. Bartlett, FACI. His master's research, also at UWO and supervised by Bartlett, was on long-term deflections of reinforced concrete beams. He then joined LeMessurier Consultants in Boston, MA, USA, as a Structural Engineer-in-Training, where he worked alongside accomplished structural engineers and architects to design new structures and evaluate and rehabilitate existing concrete structures. "My decision to pursue a PhD is driven by my enjoyment from serving on ACI committees, my interest in existing concrete structures, and my continued passion for making contributions to knowledge," he said. Elaghoury's research topic is "Reliability-Based Assessment of Existing Concrete Structures." His long-term objective is to pursue an academic career, conducting research to improve the quality and economy of concrete construction and, through teaching, encourage bright young minds to find rewarding careers in the concrete industry.
Nick Bada – ACI Ontario Chapter Graduate Scholarship
Brandon Boles is pursuing his master's degree at the University of Toronto, Toronto, ON. His graduate research will focus on the behavior of FRP reinforced concrete structures. "Following the completion of my graduate degree, I plan to enter the industry and to use my knowledge of corrosion in reinforced concrete structures to design resilient structures," he said. His interest in concrete structures began during a co-op work term that he completed at a local contractor in the greater Toronto area, where he worked on a reinforced concrete bridge project. While he was pursuing his undergraduate degree, he was the Co-Chair of the McMaster University Heavy Construction Student Chapter. In the final year of his undergraduate degree, Boles conducted an independent study to recreate a model that predicts the effects of corrosion on pretensioned and prestressed concrete beams.
All Chapter webinars are available on YouTube 
April 19, 2022 
Chapter Webinar
12:00 to 13:00
Tunneling under Highway 401
Speaker: Mary Jane Ferraro, Senior Design Engineer, EllisDon
Ms. Ferraro is a professional engineer with 16 years of experience in the design and construction of large-scale tunnel projects working with clients including Metrolinx, Halton Region and OPG. These projects have been delivery thru Design Build, Design Build Finance and Design Bid Build procurement models. The tunnels have involved a range of geologies, depths of tunnel cover, proximity to live roads and rail corridors and critical utilities.
https://attendee.gotowebinar.com/register/3414098375484364815
Fall 2021 Chapter news
Our annual golf tournament was held on September 14 at Caledon Woods Golf Club. 67 golfers enjoyed a warm sunny day. The team of Ted Moffatt, Bob Barham and Alain Belanger were the low gross team winners while Bart Kanters, Alen Keri, Andrei Muresan and Oliver Xiao were the most honest team.
Our thanks to the many sponsors that helped make the day more enjoyable: Concrete Ontario our lunch sponsor and Ash Grove for the post game cocktails.
The following players were the individual prize winners: 
Hole 3 – Golfers Green Fundraiser Closest to the pin – Matt Stokkermans
Hole 5 – BASF Men's Closest to the pin – Doug Fahey
Hole 8 – Lafarge Men's Longest Drive – Doug Fahey
Hole 11 – Sika Closest to the pin – Todd Wilson
Hole 12 – Global Formwork Ladies Longest Drive – Katherine Zuber
Hole 13 – Votorantim Ladies Closest to the Pin – Andrea Boddy
The grand prize winner of the large screen television was Gord Cawker.
We look forward to seeing all of you at next year's event.
Chapter News June 2021
Board of Directors Election Results 2021
Mike Martin 37%
Ted Moffatt 26%
Oliver Xiao 19%
Bryan Morton 9%
Valon Sylaj 5%
Ahmad Shahroodi 4%
Thank you to all the candidates for their support of the chapter.
Chapter News – January 2021
2021 Election of Officers
Notice is hereby given, in accordance with Article III, Section 3 of the Chapter by-laws, that the nominations for Officers of the Chapter are being accepted by petition to the Board of Directors of the Chapter. Please forward nominations to Alain Belanger, Secretary/Treasurer of the Chapter by mail, 2220 Stir Crescent, Mississauga, Ontario, L4Y3V3 or email to aciontario@gmail.com before March 19, 2021. Election results will be announced at the 2021 Annual General Meeting.
ICF Residential Construction – Resilient, Efficient and Comfortable
Speaker: Nick Popoff
VP Product Performance and Development Votorantim Cimentos / St Marys Cement
Visit our web site to register. www.aciontario.com
ACI Certification
CSA Standards Concrete Field Testing Technician, March 23-24, 2021 Windsor, Ontario.
Contact Oliver Xiao, P.Eng. at oxiao@concreteontario.org.
Ontario Concrete Awards – Best Overall Project
1 Yorkville Avenue Condominium, Toronto, Ontario was selected by the Board of Directors as the best project of 2020. Congratulations to Bazis Plazacorp and the construction team. View all the winnings projects at www.concreteawards.ca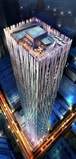 Professor R. Doug Hooton receives his honorary chapter plaque from President Bryan Schulz during the Ontario Chapter Annual Fall Concrete Seminar held September 24, 2019. Hooton has been an active member of the chapter for more than 40 years, served on the Board of Directors and as President in 1989.  He has presented at dinner/meetings on numerous occasions.  Professor Hooton is an honorary member of ACI and is a member of many committees.
March 2019
Notice is hereby given, in accordance with Article III, Section 3 of the Chapter by-laws, that the nominations for Officers of the Chapter are being accepted by petition to the Board of Directors of the Chapter. Please forward nominations to Alain Belanger, Secretary/Treasurer of the Chapter by mail or email to aciontario@gmail.com before April 12, 2019. Election results will be announced at the Annual General Meeting to be held May 14, 2019 at Caledon Woods Golf Club.
May 2018
The Chapter is pleased to announce the election of Stacia Van Zetten, Eliis Don Corporation, to the Board of Directors to a 3 year term. The election results were announced at the AGM held May 8, 2018.
The Board would like to thank Jasmine Samadi and Ritchie Popoff for participating in the election.
The Annual Golf Tournament was held at the Caledon Golf Club last May. The Low Gross winner Evan Oulton and the Low Net winner was Clarence O'Brien.
Other winners: Longest Drive Men: Evan Oulton
Longest Drive Ladies: Katherine Zuber
Closest to the Pin Men: Ted Acton
Closest to the Pin Ladies: Katherine Zuber
We wish to thank the following Companies who make the day possible:
HOLE SPONSORS: BASF, Euclid Chemical, Roadmaster Road Construction & Sealing Ltd and Votorantim
LUNCH SPONSOR: Concrete Ontario
WINE WITH DINNER: CRH Canada
September 2018
Western University Student Chapter is hosting an information session on September 25, 2018 led by Matthew Senecal, P. E., Engineering Director at the American Concrete Institute. His role at ACI is to manage the technical and administrative activities of ACI's Technical Committees. ACI Student Membership offers a wide range of learning and networking opportunities to enhance professional development. As a leading authority on concrete and concrete technology, the American Concrete Institute offers resources for students planning to work in the field as civil engineers as well as those planning to become teaching professionals. In this presentation, you will learn how to access the benefits that will enrich your academic experience and prepare you for a long term career in the concrete industry. Please contact Dr. Moncef Nedhi, P. Eng. Faculty Advisor at mnehdi@gmail.com
Ryerson University will be presented their ACI Student Chapter banner at the Fall Concrete Seminar September 26, 2018. Sina Dadsetan, President Ryerson Student Chapter, will be present to accept the banner. Please visit the Chapter web site for full seminar information.